Subject Matter Experts (SMEs)
Subject Matter Experts (SMEs)
Professional Engineers (PEs)
Carl DeFranco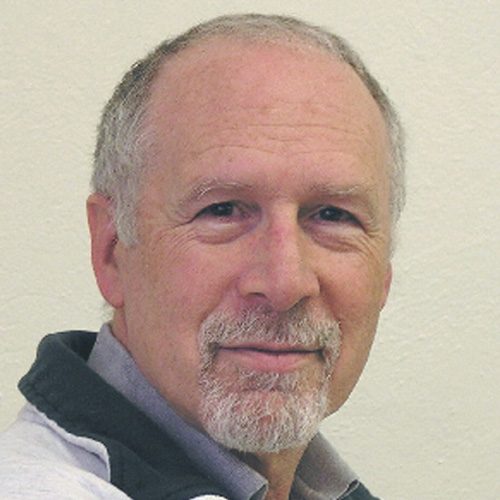 Carl DeFranco
Systems Engineering and Acquisition, Civil and Electrical Engineering

Mr. DeFranco is currently supporting a range of studies for the DoD and DoE in the areas of systems engineering and logistics. He also develops advanced training courses for acquisition and logistics as well as systems engineering. He is an expert database developer for RAMC analyses. In this capacity he developed the RAMC analysis dashboard for the Army's FLIR system under the Persistent Surveillance Systems – Ground (PSS-G) program. Mr. DeFranco was also involved in the preparation of the Logistics Demo and testing of troubleshooting procedures for SRCTec's Lightweight Counter Mortar Radar (LCMR) V3 program.
Mr. DeFranco was employed with the U.S. Navy's Civil Engineering Corps as a company commander, U.S. MCB 6 working various assignments including deployment as OIC, MCB 6 Detachment to Guantanamo Bay, Cuba. His projects included road construction, building construction and improvements, and other small projects. Later, his work was with ROICC at Griffiss AFB, managing MILCON for U.S. Navy and U.S. Air Force projects, including Griffiss AFB Chapel, Hospital, Water Storage system, and Missile Assembly Shop. Mr. DeFranco provided construction management services for U.S. Navy and Marine Reserve facilities throughout Central and Western NY State. Shortly after, he was employed as a civilian engineer working with Prosser & Sons Construction Company working as a field engineer and construction superintendent for several medium and large scale construction projects, including multi-unit housing, health-related facilities, and volunteer fire station. He planned and managed schedule, materials and personnel, and provided engineering services for pre-stressed concrete systems manufacturing and installation.
---
Terry McCoy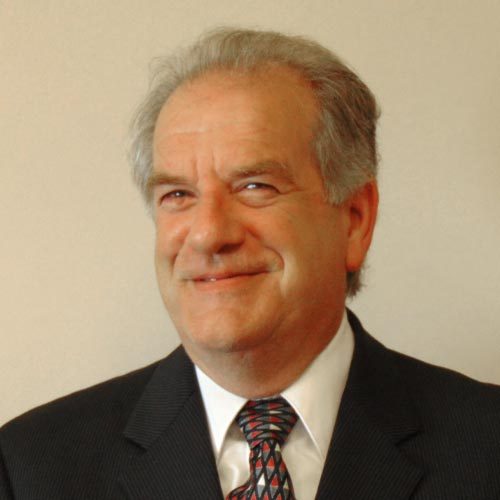 Terry McCoy
Acquisition and Logistics, Civil and Mechanical Engineering

Mr. McCoy is a proven business leader with extensive corporate and managerial experience to contribute to organization strategic and tactical goals. He possesses excellent oral and written communication skills, broad business acumen, and demonstrated success in building and leading diverse program teams. Mr.McCoy is a driven performer passionate about successful outcomes, relationships, mentoring and teambuilding. Mr. McCoy is currently consulting with firms working within the U.S. Department of Defense (DoD) and Department of Energy (DoE) markets to establish and advance their internal total life cycle management and systems engineering capabilities.
Mr. McCoy was a sustainment architect for Lockheed Martin, providing leadership on multiple "Corporate Focus" business captures and focus programs across all business units. Corporate Focus in the Lockheed context are programs typically over a billion dollars in magnitude, or otherwise judged to be strategically important for penetrating or growing a market. Mr. McCoy was responsible for architecting, articulating, and implementing winning logistics and support strategies in highly competitive bid environments. The customer base was largely dominated by the U.S. government agencies; however, Mr. McCoy's area of excellence was in international business captures (Europe, Middle East, Asia, and Australia) which was a Corporate Focus for growth. In the international pursuits, Mr. McCoy was an authority in developing affordable solutions via lean management; high fidelity modeling and simulation-based estimating techniques adapted to the unique aspects of overseas business cultures, partnerships and contracting methodologies.
Rich Genninger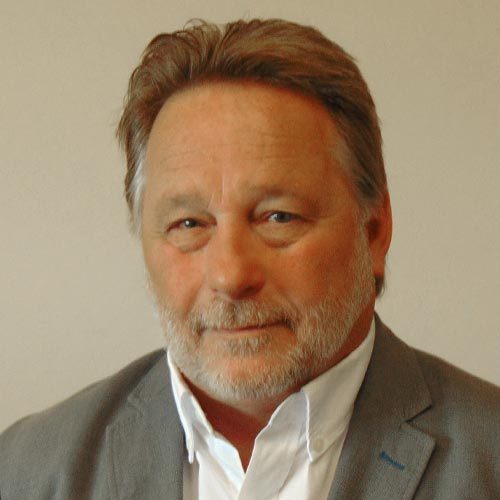 Rich Genninger
Sustainment Architect and Corporate Strategist

Mr. Genninger is a hands-on manager with a proven ability to grow logistics organizations, as well as senior and junior personnel into functional/program lead positions. Mr. Genninger has functional management skills along with Line of Business (LOB) commitment management, program planning and implementation (proven program management skills); results-oriented; excellent problem determination and resolution skills; he has excellent communication and presentation skills, is computer literate and interfaces comfortably at all customer technical and management levels.
Mr. Genninger has more than 29 years logistics experience in the aerospace industry and an additional 6 years of military experience in the ILS disciplines in operational, technical, and management positions. His areas of expertise include proposal support, training, business development, product support, business planning, budget control, logistics, customer service, and program management. Mr. Genninger successfully grew a logistics organization from three people to more than 90 sustainment professionals. He established a reputation as the premier sustainment group with a Corporate Logistics and Sustainment entity through development of leading edge sustainment courses, and leadership of corporate sustainment activities (along with numerous corporate engineering and technology support activities). Mr. Genninger was responsible for an LRP Commitment to the PCSR LOB which grew from approximately $1.3M to approximately $10M in 5 years while meeting double digit growth in each year, and was responsible for the development of the PCSR Logistics and Training New Business Pipeline valued at greater than $300M.

Mr. Genninger has supported and/or written more than 50 proposals for various businesses across the corporation in Supportability and Technology Refresh/Technology Insertion. He was a technical writer in the development of a PBL Working Guide for a DoD corporation. He participated with various community of practices and supportability engineering groups, and served as one of the lead developers for a newly formed logistics and sustainment institute.

Mr. Genninger's papers include Embedded Adaptive Training (1996). He was the speaker at numerous conferences throughout the 1990s and early 2000s, and the lead developer of several unique TOC trade space models.
---
Alena Jeffery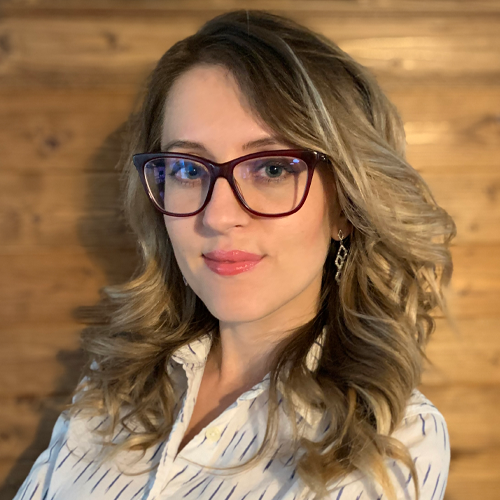 Alena Jeffery
Senior Program Manager

Alena is a motivated and pro-active PMP certified Agile manager, military spouse, first-generation immigrant and graduate with honors from a HBCU with comprehensive education and subject matter expertise in supporting large scale Government and Military contracts, projects and programs, leading cross-cultural teams, managing client and stakeholder relationships, and working as a liaison between the delivery teams and various management layers, seeks position within the qualifying field to become a valuable member of the team. She has a steadfast work ethic and pays meticulous attention to detail, She brings diversity, perspective, unique capability to AAC.
---
Wayne Johnson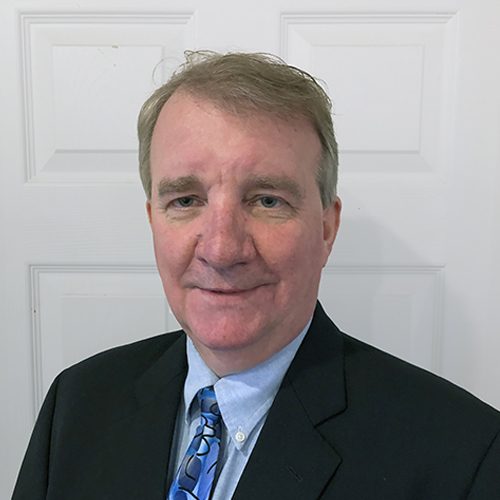 Wayne Johnson
Director of Intercultural Communication, Senior Instructional Systems Designer & Practice Leader for Cross-Cultural Understanding & Linguistics

Mr. Johnson possesses more than 30 years of experience in higher education leadership, intercultural communication, and Instructional Systems Design (ISD). He has worked and researched worldwide and has taught in several international settings, including the UK, Poland, and Japan.
As a recognized expert in Cross-Cultural Understanding, Mr. Johnson's skillset includes multi-regional expertise, supported by political, cultural, sociological, economic, and geographic awareness. He directly supports the Defense Language Institute's Foreign Area Officers (FAO) language development program engaged in regionally focused political-military operations to advise senior leaders and support deployed commanders throughout military operations.
Mr. Johnson is widely published, including five textbooks on teaching culture and language, and more than 30 publications in international academic journals. He is a sought-after presenter at many international conferences. He specializes in multiple Eastern and Romance languages.
Mr. Johnson holds an MA in Teaching and Education from the School for International Training, Brattleboro, Vermont. He also holds a BS in Sociology and Health Science from the State University of New York, Brockport, New York. In addition, Mr. Johnson was a tenured Professor at Ryukoku University, Faculty of Intercultural Communication in Kyoto, Japan.
---
Dustin LeClair, PMP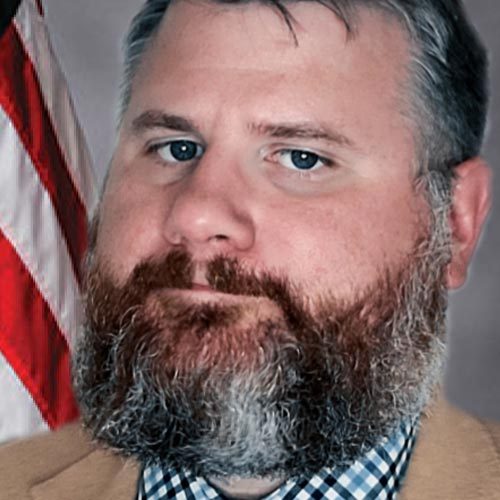 Dustin LeClair, PMP
Program Manager

Mr. LeClair's wide-ranging background from university nuclear operations through policy analysis and development and program management provide him with a breadth of experience in nuclear strategy and program development and execution.  He brings a combined understanding of strategic approaches to policy application and the execution of specific programs and projects that directly support national goals in the control of and maintenance of U.S. nuclear capability.  His educational achievements and certifications enable him to effectively plan, manage and execute complex activities in support of that goal.
Education: Mr. LeClair received a B.S. in Nuclear Engineering from Texas A&M University, and his M.S. in Defense and Strategic Studies from Missouri State University. Among others, he has also completed professional development courses in Advanced Nuclear Concepts, Nuclear Forensics for the Federal Workforce, Nuclear Expertise Training Course and the Nuclear Weapons Acquisitions Professional Program. He holds certifications as a Nuclear Weapons Acquisition Professional in Project Management and Systems Engineering; Leadership and Development Certificate (Project/Team Lead Level); Contracting Officer's Representative, Level II; and is a Project Management Professional (PMP). He has also held a Senior Nuclear Reactor Operator's License from the NRC and holds a current DOE Q Clearance.

Experience: Mr. LeClair's career includes experience as a Deputy Nuclear Reactor Supervisor at the Texas A&M Nuclear Science Center where he supervised production of radioisotopes for medical and commercial uses and as an Energy Security Policy analyst at the George C. Marshall Institute providing analysis for the formulation of DoD energy policies and technical directions and participating in conference events and activities on topics of interest. While at SAIC, he led a team of researchers in evaluating strategic weapons verification, negotiated with other Federal agencies on investment alignment for radiological detection technologies for national security. He also authored guidance for USAF implementation of the US-IAEA Integrated Safeguards and Additional Protocol agreements. As an R&D Program Manager for Schafer Corp., he performed major program management tasks including managing an R&D portfolio, developing and maintaining project plans, working with operational users to develop well-defined requirements for prevention of radiological and nuclear smuggling, developing program documents including acquisition plans, SOWs and related documents for executing contracts, interagency agreements, and similar agreements. As a Federal program manager for the National Nuclear Security Administration (NNSA), he performed oversight of design and construction of line item construction projects, developed strategic plans to guide a $400M annual investment baseline, managed support contracts as the Contracting Officer's Representative, and directed a project to increase the efficiency of the Earned Value Management process across multiple programs.
---
Dalton Lorenz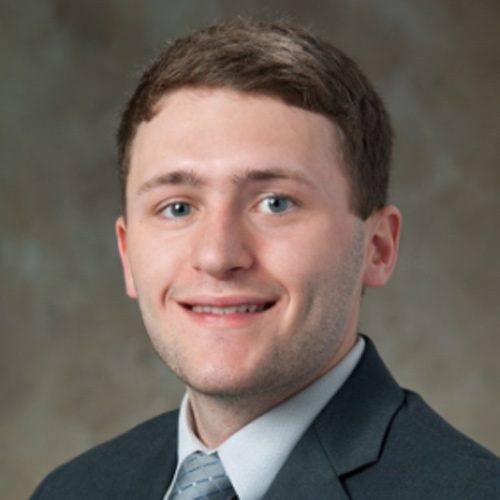 Dalton Lorenz
Mechanical Engineer

Mr. Lorenz earned a bachelors degree in mechanical aeronautical engineering from Clarkson University, located Potsdam, NY. He is currently in the process of earning his masters degree in analytics, with a focus on business analytics from the Georgia Institute of Technology, located in Atlanta, GA. Mr. Lorenz has relevant coursework experience in financial modeling, data visualization, regression, machine learning, time-series modeling and optimization.
Current Responsibilities: Mr. Lorenz is a mechanical engineer with more than 3 years of experience executing data-driven solutions to increase efficiency, durability and reliability of aircraft engines. He is experienced at creating automation scripts, FEA modeling and analyzing data to deliver solutions to complex business problems. His expertise includes ANSYS / HyperMesh / NX / Teamcenter / EXCEL, presenting technical data, leadership, Python / R / MATLAB / APDL, data mining / processing / modeling, collaboration and problem solving.

Past Experience: From 2017 to 2020, Mr. Lorenz served as a Mechanical Engineer for Pratt & Whitney, located in Middletown, CT. In this role, he obtained systems-level engineering insights through the engineering development program as a static structures, kinematic design and rotating structures engineer for the A320 NEO PIP High Pressure Compressor (HPC) commercial aircraft engine. He integrated innovative solutions through design, structural analysis and engine program reviews for the HPC Split Case, Stator Vane Actuation System, and three stages of integrally bladed rotors. He ensured parts met program requirements while also minimizing the weight through design iterations to hit key durability metrics. Mr. Lorenz created automation routines for structural analyses using ANSYS Parametric Design Language (APDL) and MATLAB to improve solution turnaround times as much as 80 percent. He developed a tool for the preliminary design phase using Python which reduces the iterative design feedback loop as much as 50 percent, while sacrificing about 10 percent in accuracy, for faster parts development, Additionally, Mr. Lorenz oversaw, mentored and aligned engineers as a team lead to ensure deadlines were met.

In the fall of 2014 and the summer of 2015, Mr. Lorenz served as Product Engineer Co-Op for Moog Space and Defense, located in East Aurora, NY. In this role, he designed, fabricated and assembled an orbital weld purge gas delivery stand and a hot water flush system, to progress the manufacturing capabilities of space products, He also conducted failure prevention via fault tree analysis for the EM Hellfire Missile and aided in failure investigations for critical space hardware.

Additionally, from 2019 to the present time, as an extracurricular activity, Mr. Lorenz has been working on a business valuation and screener tool. He developed web scraping tools to pull financial data from all S&P 500 companies back to their inception. He also implemented valuation strategies such as discounted cash flow analysis by using regression and exponential smoothing models to determine probable long-term growth rates.
---
Chad Lowry
Chad Lowry
Director of Crane Operations

Chad is currently assigned to a persistent surveillance system ground (PSS-G) US Army contract.  He oversees refurbishment and upgrade activities of surveillance trailers for the US Army. His duties include maintaining staff by recruiting, selecting, orienting, and training employees and developing personal growth opportunities. His staff job is to improve results by coaching, counseling, and disciplining employees; planning, monitoring, and appraising job results; conducting training, implementing enforcing systems, policies, and procedures. He is in charge of complete operations by developing schedules; assigning and monitoring work, gathering resources, implementing productivity standards, resolving operations problems, maintaining reference manuals and implementing new procedures. He ensures quality service by enforcing quality and customer service standards. Mr. Lowry has a Bachelor of Science in Electronics and Computer Technology from Indiana State University.
---
Brenton Manweiler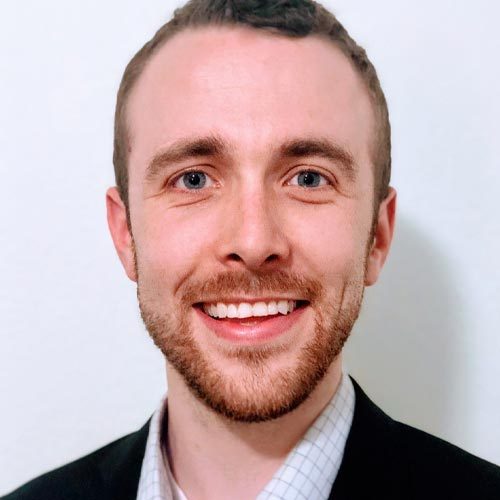 Brenton Manweiler
Director of Systems Engineering
Mr. Manweiler is currently a Systems Engineering Director and Project Area Manager for AAC. In this role, he is responsible for providing Total Lifecycle Systems Engineering support for AAC Prime contractor customers such as Consolidated Nuclear Security (CNS) and Alion Science and Technology. With his tenure at AAC Brenton has managed multiple programs delivering RAM-C and life cycle cost analyses for CNS. Through the trained use of advanced analytics software, he had provided valuable information to our prime customer and advanced the quality and methodology of product AAC delivers on its contracts. He is certified in ITIL Foundations and has completed his six-sigma green belt training.
Mr. Manweiler holds a Masters in Systems Engineering from the College of Engineering Management and Systems Engineering, George Washington University, Washington DC (2017). He also holds a Bachelor's in Business Administration, Computer Information Systems and Management Concentrations from Colorado State University, Fort Collins, CO in 2013.
---
Eric Mazin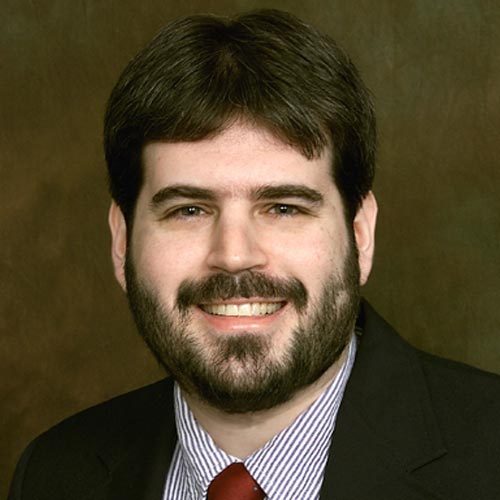 Eric Mazin
Systems Engineering and Configuration Management (CM) SME, AAC Fellow

Most recently, Mr. Mazin has been working as a consultant to CNS specializing in Change Management and Requirements Management Tooling. In late 2019, Mr. Mazin took on the challenge of implementing a requirements change management workflow in DOORS using DOORS eXtended Language (DXL).  This includes creating a user interface as well as database transaction processing scripts in DOORS.  It is expected that this prototype will be the foundation for future interfaces with other CNS tools used by engineering such as Active Risk Management and SAP HANA. Mr. Mazin has also been a contributor to the Mission Engineering Systems Engineering Management Plan (SEMP), Requirements Engineering Management Plan (REMP) and the Requirements Management System Database Design Document (DBDD).
Mr. Mazin has more than 15 years of engineering experience. Most recently, as a Senior Staff Software Engineer for Lockheed Martin Corporation he worked on the F35 EagleSpeed® Install and Roll-out program. He installed EagleSpeed for F35 Mission Systems Development, converted over 32,000 problem reports from Dimensions to Eagle Speed and trained thousands of users both in person and virtually. Mr. Mazin was also the EagleSpeed Deployment Manager. He configured and installed EagleSpeed to programs in IS&GS Defense portfolio (Program-IX, Space Fence, C2BMC), provided training and first level support assistance and created new workflows and tool enhancements to the product. Mr. Mazin was the acting Configuration Management Manager for AMF-JTRS, managing a team of eight individuals.
---
Ross Nichols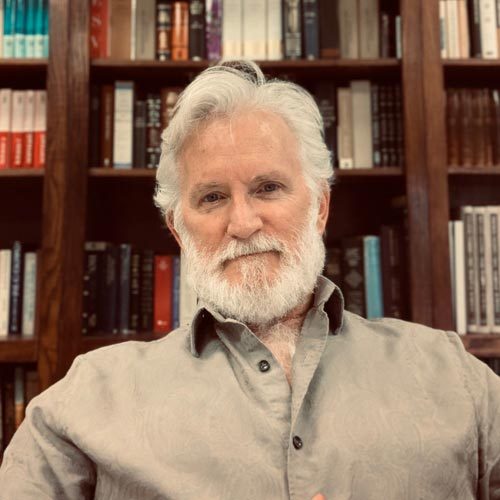 Ross Nichols
Senior Leadership Consultant

Mr. Nichols serves AAC as a senior consultant for a variety of projects. He brings more than 30 years of proven leadership and management experience in a variety of military and civilian roles.
In the military, Mr. Nichols served as a non-commissioned officer in the U.S. Army Air Defense Artillery. He is a graduate of the PLDC and BNCOC leadership schools, Army Air Assault School, Master Fitness School, Rappel Master Course, and the Military Operations on Urban Terrain Course. He earned several medals and distinctions, including the AUSA Leadership Award, U.S. Army NCO Association Leadership Initiative Award, and is a member of the prestigious Sergeant Audie Murphy Club.

Mr. Nichols worked more than 25 years in industry in various leadership roles within maintenance and operations organizations where he was a certified reliability engineer. He worked to improve asset reliability through asset strategy implementations and predictive and preventative maintenance measures. Mr. Nichols served as the operational excellence leader, where he led manufacturing excellence initiatives. His results earned him a reputation as an inspirational leader known and trusted for achieving excellent results, building cohesive teams, and affecting positive organizational change.

Building upon his leadership experience in military, civilian, maintenance, and operations, Mr. Nichols now serves as a Vice President for an educational non-profit organization where he teaches the language, literature, and lands of the Bible. He is an internationally known speaker on topics related to the Bible, and his popular talks are streamed on social media to a growing global audience. He frequently travels to Israel and leads several Holy Land Tours each year. Mr. Nichols is also a show host for Israel News Talk Radio. He is knowledgeable of the modern-day realities involved in past and present pursuits for peace in the Middle East. Mr. Nichols recently attended a course in Israel on Counterterrorism and Cyber Security and is actively engaged in countering antisemitism in every form.
---
Jeff Owens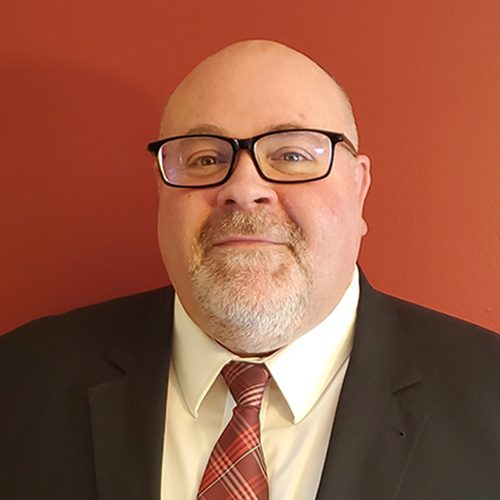 Jeff Owens
Director of Linguistics, Senior Instructional Systems Designer & Practice Leader for Learning Systems & Training

Mr. Owens possesses more than 20 years of experience in foreign language course development and instruction. He has superior foreign language proficiency and provides hands-on instruction for AAC's public sector clients.
As a linguistics expert, Mr. Owens manages course development for AAC's foreign language sustainment program at the Defense Language Institute's Foreign Language Center (DLIFLC). He also manages AAC's Translation Team, providing diverse translations in more than 140 languages.
Mr. Owens is AAC's Program Manager for the Defense Language Institute's Foreign Language Center (DLIFLC) Foreign Area Officer (FAO) and Global Language Online Support System (GLOSS) Programs. He leads AAC's Training Center, designing training courses on linguistic and intercultural competencies.
Mr. Owens holds an MA in Multicultural Education and Educational Theory from Le Moyne College, Syracuse, NY. Additionally, he holds an MS in Computer Science from the State University of New York (SUNY) Polytechnic Institute. He holds a BA in Romance languages from Niagara University.
---
Steve Ross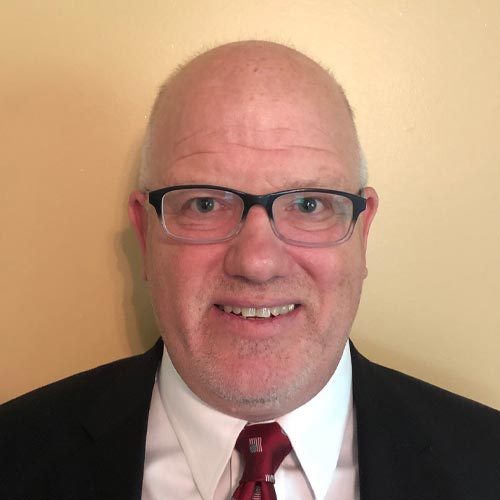 Steve Ross
Mechanical Engineering, Systems Engineering, Quality and Logistics SME

Mr. Ross is currently a Senior Staff Engineer for AAC. In this role, he is responsible for providing systems engineering support for Consolidated Nuclear Security (CNS) located at Oak Ridge, TN and Pantex, TX. Additional tasks on other programs and proposal efforts may be required.
Mr. Ross worked for InGenics Corporation as a consulting engineer for process development. He was responsible for selecting equipment for processing parts to build the Solar Array. He compared various manufacturers to meet production expectations and determine costs, and worked within a LEAN manufacturing layout.

Mr. Ross worked for KA Hamilton and Associates and Sub Contract by Ansaldo Signal He was a consulting engineer for new product manufacturing and a construction contractor for manufacturing operations. As a consulting engineer, Mr. Ross provided on-site factory support for the first 80 units of Car-borne Controller for Communication Based Train Control (CBTC), built in Shenyang, China. He facilitated design changes, correct specifications, troubleshooting, quality audit, and LEAN introduction. As construction contractor, Mr. Ross was responsible for light commercial renovation projects in support of LEAN objectives, including systems wiring area, surface mount assembly expansion, vital relay encapsulation relocation, and to service and repair the facility.

Mr. Ross worked for Ansaldo Signal (formerly Union Switch & Signal), Railway Signaling and Train Control Systems, located in Batesburg, SC. Mr. Ross was a Quality Manager for manufacturing and global supply chain.

Mr. Ross worked for General Electric Company (currently Lockheed Martin), located in Syracuse, NY from 1984 to 1989 and again from 1990 to 1992 as part of the Aerospace Group: Ocean and Radar Systems Division. From 1990 to 1992, Mr. Ross was a component/hardware design engineer for product engineering.
---
Ron Sutphin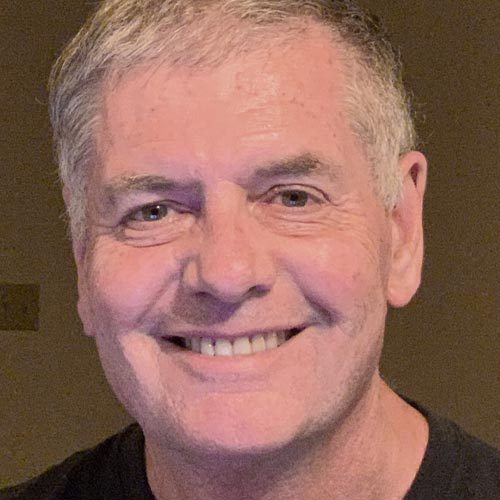 Ron Sutphin
Small Arms SME and NRA Certified Teacher and tactics Expert

Mr. Sutphin supports the business development efforts of Advanced Automation Corporation (AAC) and performs research in to a wide variety of technical subject matter in support of proposal creation. He is an experienced technical writer and aptly expresses his knowledge of many years working as a military officer in the acquisition fields of systems engineering and program management.
Mr. Sutphin has 25 years of active military experience in strategic and tactical operations, command and control, nuclear warfare operations, and Joint Staff duties. He has been an instructor for multiple disciplines and continues to teach actively for the State of New York conservation program. In addition, Mr. Sutphin is state and federally licensed for the manufacture of firearms and National Firearms Act (NFA)-type weapons, and explosives. He has supported the Transportation Security Agency (TSA), Department of defense (DoD), and other state and national public safety organizations in preparedness training. He has been a supervisor for both military and civilian personnel for more than 30 years. He has experience in Federal Acquisition and is qualified Level II in Program Management and Systems Engineering. Mr. Sutphin has worked in the commercial industry performing program management and technical support for government organizations, as well as organic contract development support to various companies.

Mr. Sutphin has an extensive background in all aspects of firearms; firearms support technology, and explosives. Mr. Sutphin is an adjunct law enforcement training officer with the local sheriff's office. Mr. Sutphin is certified by the U.S. Department of Homeland Security (DHS) as a first responder instructor in counter-terrorism/counter-improvised explosive device (IED) and radiation HAZMAT awareness, and is certified as an emergency management, firearms and explosives training facilitator by local and federal public safety agencies.
---
Jeremy Tyler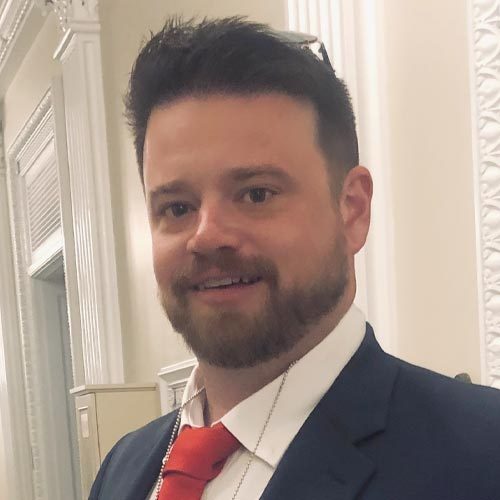 Jeremy Tyler
Business Strategist, Logistics Analyst and Mobile Apps Developer

In his informatics and logistics role for AAC, Mr. Tyler is leading the development of streamlined, agile sustainment application technologies for mobile phones. Mr. Tyler also actively teaches across the U.S. in the areas of systems engineering, program acquisition, production, quality, and manufacturing and logistics all in the context of long term sustainment. His DoD Secret clearance is currently pending.
Mr. Tyler has developed an asset tracking system that is being used in the current war fighting efforts in Afghanistan and throughout the world. Mr. Tyler has assisted in the development of sustainment models for the U.S. Navy that helped architect the logistics and supply plans for long and short term deployments. Mr. Tyler helped develop the requirements for the first Prognostics Health Management (PHM) module for the U.S. Navy based on an Applications Specific Integrated Circuit (ASIC) chip. Once the chip was developed via the Office of Naval Research (ONR), Mr. Tyler helped test and evaluate the first chips accepted by the U.S. Navy. These chips are part of add on modules that are connected to deployed systems world-wide. The ASIC Modules collect data on temperature, humidity and shock the system experiences. Once the systems have been deployed, the U.S. Navy collects their individual data and analyses it to determine use case induced failures. This data yields insight to how to design and maintain better systems.

Mr. Tyler has more than 10 years of experience in the sustainment and depot support for military systems fields. He has been at the technician level to help maintain and sustain systems for more than 8 years.
---
Tracy Armstrong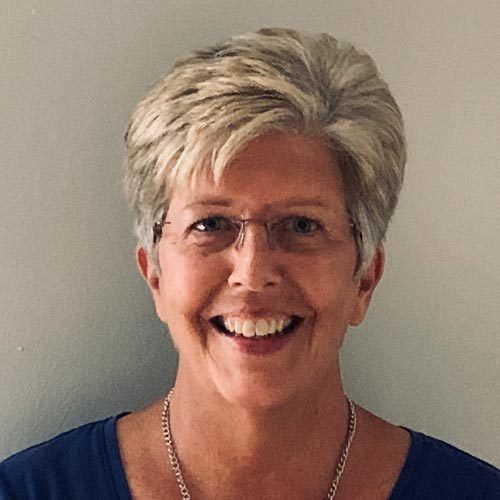 Tracy Armstrong
Facility Security Officer and Senior Administrator

Ms. Armstrong has a history of military experience and administration which she brings to Advanced Automation Corporation (AAC). Under Ms. Armstrong's direction, AAC was registered as an Economically Disadvantaged Woman Owned Small Business (EDWOSB) and obtained its Department of Defense (DoD) Facility Clearance. Ms. Armstrong has eight years of experience as the FSO/security specialist for AAC. All personnel requiring security clearances are cleared through her. Ms. Armstrong also deals with ITAR and foreign employment and tax issues for AAC's outside the continental United States (OCONUS) efforts. Additionally, Ms. Armstron provides project management duties, to include tracking contract requirements deliverable lists (CRDL) and management of deliverables. She also provides research and assistance with certificates need for the growth and development of the company.
Prior to joining AAC, Ms. Armstrong was the Office Manager at Ashley Home Furnishings. In this role, she met with manufacturing representatives and sales personnel; provided inventory management and control for the store; and was responsible for the management of all sales and financing documentation for the staff. Ms. Armstrong was also responsible for store layout and window displays and general appearance. Ms. Armstrong worked as an Office Manager for ARBRO Inc., located in Keeseville, NY. She was the supervisor of customer service employees to include hiring and evaluation. She provided oversight on all accounts receivable, accounts payable, invoicing, and purchase orders. Ms. Armstrong was also responsible for all customer service, including dozens of daily phone calls, mail correspondence and e-mail correspondence, and she coordinated directly with manufacturers, along with DHL, UPS, USPS and all shipping billing and claims. Additionally, Ms. Armstrong was responsible for inventory data management and is proficient in Quick Books, Microsoft Word, Microsoft Outlook and other software programs.
Jolene Miller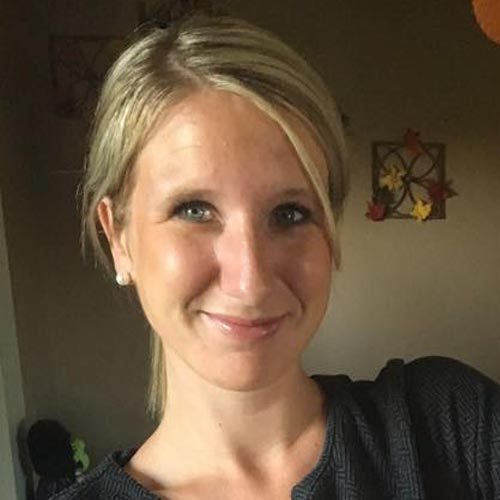 Jolene Miller
Manager of Human Resources

As Office Manager, Ms. Miller is responsible for inter office communication and coordination. This includes processing of all incoming and outgoing employees and their associated human resources (HR) issues. In that role she also coordinates many purchases and shipping and receiving processes. Jolene is also an Accounting Associate making sure all income and expenses are entered correctly into the accounting system. Ms. Miller is a licensed Notary Public in the state of New York.
Ms. Miller previously worked at McCraith Beverages in Marcy, NY in Accounts Payable. There she entered AP invoices, and was responsible for posting and cutting checks. Ms. Miller also worked in Customer Service. There she would communicate with customers on a daily basis, as part of her job was to answer customer questions and work through any issues a costumer may have. Jolene also did account reviewing where she used Microsoft Excel daily to stay organized and compare utilities on a monthly and yearly basis and track any increases. Ms. Miller also trained other employees and supported audits.