Terry McCoy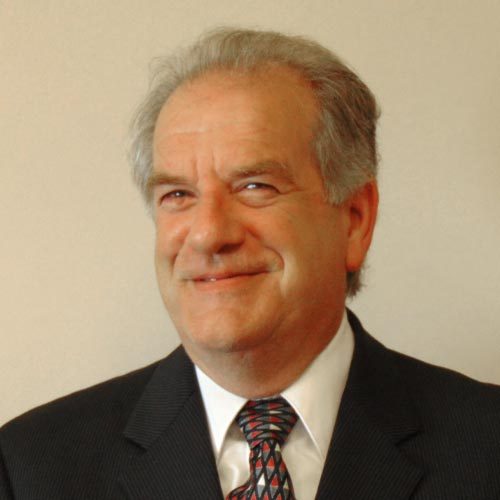 Terry McCoy
Chief Engineer

Mr. McCoy is a proven business leader with extensive corporate and managerial experience to contribute to organization strategic and tactical goals. He possesses excellent oral and written communication skills, broad business acumen, and demonstrated success in building and leading diverse program teams. Mr.McCoy is a driven performer passionate about successful outcomes, relationships, mentoring and teambuilding. Mr. McCoy is currently consulting with firms working within the U.S. Department of Defense (DoD) and Department of Energy (DoE) markets to establish and advance their internal total life cycle management and systems engineering capabilities.
Mr. McCoy was a sustainment architect for Lockheed Martin, providing leadership on multiple "Corporate Focus" business captures and focus programs across all business units. Corporate Focus in the Lockheed context are programs typically over a billion dollars in magnitude, or otherwise judged to be strategically important for penetrating or growing a market. Mr. McCoy was responsible for architecting, articulating, and implementing winning logistics and support strategies in highly competitive bid environments. The customer base was largely dominated by the U.S. government agencies; however, Mr. McCoy's area of excellence was in international business captures (Europe, Middle East, Asia, and Australia) which was a Corporate Focus for growth. In the international pursuits, Mr. McCoy was an authority in developing affordable solutions via lean management; high fidelity modeling and simulation-based estimating techniques adapted to the unique aspects of overseas business cultures, partnerships and contracting methodologies.
---
Eric Mazin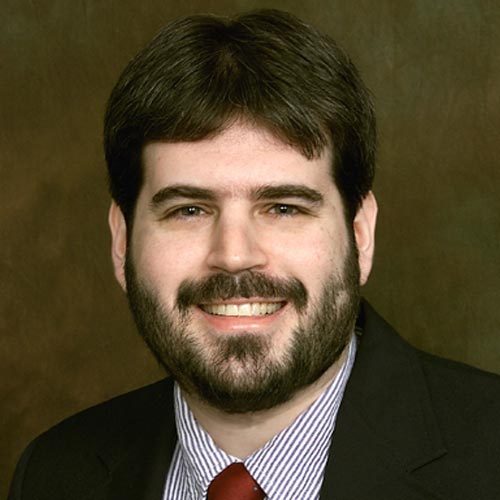 Eric Mazin
AAC Fellow

Most recently, Mr. Mazin has been working as a consultant to CNS specializing in Change Management and Requirements Management Tooling. In late 2019, Mr. Mazin took on the challenge of implementing a requirements change management workflow in DOORS using DOORS eXtended Language (DXL).  This includes creating a user interface as well as database transaction processing scripts in DOORS.  It is expected that this prototype will be the foundation for future interfaces with other CNS tools used by engineering such as Active Risk Management and SAP HANA. Mr. Mazin has also been a contributor to the Mission Engineering Systems Engineering Management Plan (SEMP), Requirements Engineering Management Plan (REMP) and the Requirements Management System Database Design Document (DBDD).
Mr. Mazin has more than 15 years of engineering experience. Most recently, as a Senior Staff Software Engineer for Lockheed Martin Corporation he worked on the F35 EagleSpeed® Install and Roll-out program. He installed EagleSpeed for F35 Mission Systems Development, converted over 32,000 problem reports from Dimensions to Eagle Speed and trained thousands of users both in person and virtually. Mr. Mazin was also the EagleSpeed Deployment Manager. He configured and installed EagleSpeed to programs in IS&GS Defense portfolio (Program-IX, Space Fence, C2BMC), provided training and first level support assistance and created new workflows and tool enhancements to the product. Mr. Mazin was the acting Configuration Management Manager for AMF-JTRS, managing a team of eight individuals.
---
Rich Genninger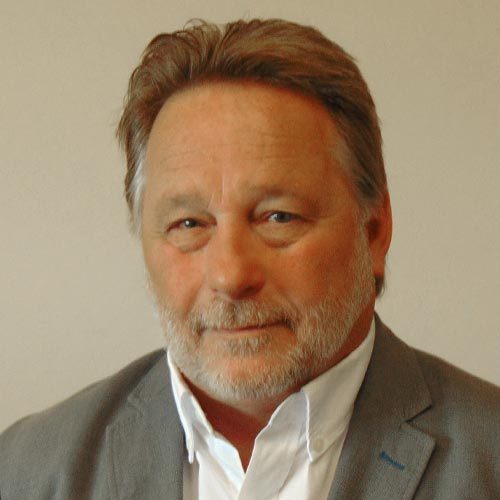 Rich Genninger
Sustainment Architect and Corporate Strategist

Mr. Genninger is a hands-on manager with a proven ability to grow logistics organizations, as well as senior and junior personnel into functional/program lead positions. Mr. Genninger has functional management skills along with Line of Business (LOB) commitment management, program planning and implementation (proven program management skills); results-oriented; excellent problem determination and resolution skills; he has excellent communication and presentation skills, is computer literate and interfaces comfortably at all customer technical and management levels.
Mr. Genninger has more than 29 years logistics experience in the aerospace industry and an additional 6 years of military experience in the ILS disciplines in operational, technical, and management positions. His areas of expertise include proposal support, training, business development, product support, business planning, budget control, logistics, customer service, and program management. Mr. Genninger successfully grew a logistics organization from three people to more than 90 sustainment professionals. He established a reputation as the premier sustainment group with a Corporate Logistics and Sustainment entity through development of leading edge sustainment courses, and leadership of corporate sustainment activities (along with numerous corporate engineering and technology support activities). Mr. Genninger was responsible for an LRP Commitment to the PCSR LOB which grew from approximately $1.3M to approximately $10M in 5 years while meeting double digit growth in each year, and was responsible for the development of the PCSR Logistics and Training New Business Pipeline valued at greater than $300M.

Mr. Genninger has supported and/or written more than 50 proposals for various businesses across the corporation in Supportability and Technology Refresh/Technology Insertion. He was a technical writer in the development of a PBL Working Guide for a DoD corporation. He participated with various community of practices and supportability engineering groups, and served as one of the lead developers for a newly formed logistics and sustainment institute.

Mr. Genninger's papers include Embedded Adaptive Training (1996). He was the speaker at numerous conferences throughout the 1990s and early 2000s, and the lead developer of several unique TOC trade space models.
---
Daryl Wrest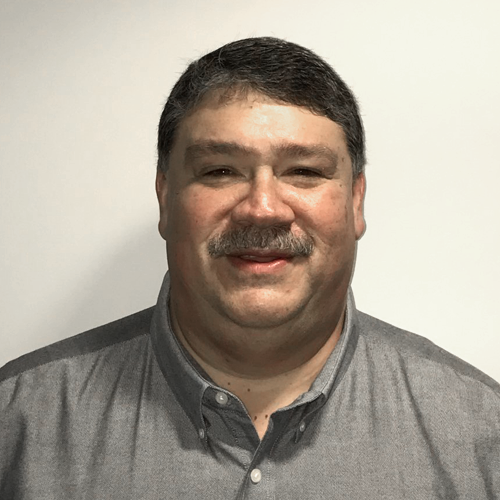 Daryl Wrest
Lead Model Based Systems Engineer

Mr. Wrest is currently Lead Model Based Systems Engineer (MBSE) for AAC working with a team of engineers to provide support to Department of Energy (DoE) construction and production programs and provides a critical function within the team by helping federal clients transition from a paper-based systems engineering environment to a MBSE environment. He is responsible for identifying skills and capabilities needed to stand up MBSE capabilities, develop solutions from concept through production, and exhibit strong technical aptitude and the flexibility to adapt to the specific needs of each client. Mr. Wrest assists with client projects in the areas of requirements analysis, definition, decomposition and management, system architecture, design system integration, and system verification and validation. He develops use cases and requirements from customer needs, activity diagrams, defines logical and physical architectures, optimizes, and evaluates alternatives, and manages requirements traceability. Mr. Wrest executes projects using MBSE tools (SysML software, legacy systems engineering tools). Additionally, he provides technical input to the AAC's business development team related to systems engineering opportunities.
Mr. Wrest holds a Master in Business Administration degree from Webster University located in St. Louis, Missouri. He holds a Master of Science degree in Systems Engineering from the Missouri Science & Technology University – Rolla. He holds both a Master of Science and Bachelor of Science degree in Nuclear Engineering; the master's degree was earned at the University of Tennessee – Knoxville and the bachelor's degree was earned at the University of Missouri – Rolla. He also holds a Bachelor of Science degree in Electrical Engineering from the University of Missouri – Columbia. Mr. Wrest is currently pursuing his Ph.D. in Systems Engineering from the Missouri Science & Technology University – Rolla. He anticipates earning this degree in 2024.

Mr. Wrest is a Systems thinking Digital Engineering & Model Based Systems Engineering (MBSE) Champion with expertise in Systems Engineering emphasizing Digital Transformation via MBSE, MBE, and Agile development methods delivering organizational transformation enabling companies to execute engineering activities more effectively. Mr. Wrest applied systems engineering practices managing and developing advanced supportability technologies, products, and services such as Integrated Vehicle Health Management systems, Predictive Health Management Systems, and On-board Maintenance Systems. Mr. Wrest is an INCOSE Certified Systems Engineering Professional (CSEP), DAWIA Engineering Level 2 Certified, and an OMG-Certified Systems Modelling Professional (OCSMP). Mr. Wrest is also Six Sigma Green Belt Certified.

Mr. Wrest has authored several publications on systems engineering methods, signal validation techniques, neural networks, and systems health management techniques and applications. In addition, Mr. Wrest has two issued U.S. patents, and one patent pending in corrosion monitoring technologies and techniques.
---
Chase T. Mengle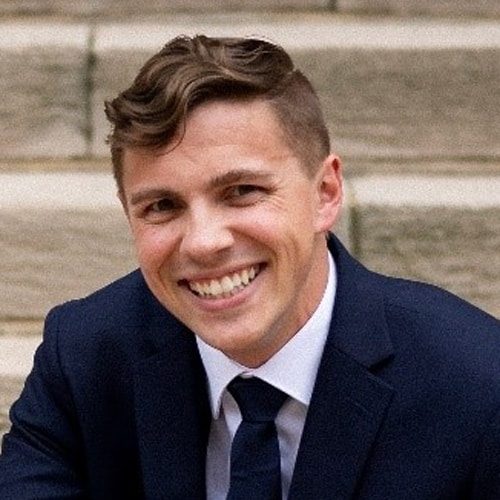 Chase T. Mengle
Systems Engineer Senior Specialist

Mr. Mengle has a deep understanding of technical project lifecycles from concept through prototyping, testing, verification, and manufacturing release. He is a collaborative communicator, instrumental in building consensus among key stakeholders including clients, management, and engineering. He is adept at prioritizing, delegating, and motivating cross-functional teams in fast-paced, deadline-driven environments. Additionally, he is proficient in Microsoft Office, Microsoft Project, Microsoft Teams, IBM Rational DOORS, SharePoint, Matlab, and Excellence Through Quality – Quality Management System (ETQ QMS). As Systems Engineer Senior Specialist for AAC, Mr. Mengle is familiar with system engineering lifecycle and DoD/DOE acquisition lifecycle. He is responsible to elicit, collect, and develop system and sub-system level requirements to support a large-scale enterprise system and lead teams of specialist engineers to develop Project Execution Plans (PEPs) for those systems and sub-systems. He establishes specific, reliable, and testable requirements that lend themselves to independent validation and verification and/or perform the independent validation/verification. He develops interface requirements that consistently document the dependencies adopted by various parties responsible for implementing a system/sub-system. Additionally, Mr. Mengle is responsible for establishing, coordinating, and/or participating in technical reviews.
In 2018, Mr. Mengle earned his Master of Engineering degree in systems engineering from Pennsylvania State University located in University Park, PA. In 2015, he earned his Bachelor of Science degree in Nuclear Engineering also from Pennsylvania State University. Mr. Mengle holds a Lean Six Sigma Yellow Belt Certification from the Technical University Munich which he earned in 2021.

Mr. Mengle worked for Alstom located in Pittsburgh, PA from 2020 through 2023. From 2022 to 2023, he served as System Integration Engineer responsible for implementing the interface management global process to identify interfaces within Alstom standard products. The interfaces included environmental, physical, functional, contractual, regulatory, procedural, organizational, and interpersonal. He created context diagrams to visualize and clarify the interfaces between subsystems, and created and updated the Interface Control Matrix to include all interfaces between subsystems within the turnkey system. He defined interfaces and identified which interfaces require an Interface Control Document (ICD). Mr. Mengle collaborated with design engineers to generate ICDs in cooperative joint development sessions and ensure interface definitions are under change and configuration control. He communicated, implemented, and monitored Project Plans, reporting interface issues against appropriate key performance indicators (KPIs) that reflect quality, timing, and interpersonal issues to improve and optimize performance. Mr. Mengle prepared System Interface Management Plans for all projects and supported Governance and compliance to all Alstom Interface Management policies. Additionally, he provided risk assessment and interface with CASRA, project audits, and External Audits (IRIS, CMMI, etc.). Some of Mr. Mengle's key accomplishments in this role include:

• Established interface control matrices for 4 major automated people mover projects.
• Provided system engineering support for system architecture and track plan upgrades for the Los Angeles International Airport project.
• Coordinated a global team review to assess and prioritize resources for long term project objectives.


From 2020 to 2021, Mr. Mengle held the role of Requirement Engineer for Alstom. In this role, he was responsible for monitoring and reporting on the status of requirements, managing the requirements database, and providing bid/project support for railway systems projects across North America. He supported change and configuration management to ensure specifications, VOs, and changes to requirements are controlled. He also supported Contracts & Legal/PM to ensure the set of source requirements in DOORS was complete and up to date. Additionally, he prepared and formatted requirements traceability matrices for customer delivery. Some of Mr. Mengle's key accomplishments in this role include:

• Established 8 project databases for both airport and mainline signaling/wayside equipment system upgrades.
• Contributed to a complete overhaul of the Requirements Management (RM) process.
• Provided requirements engineering support through the full project lifecycle for a $20M upgrade project at Tampa International Airport.

From 2015 through 2020, Mr. Mengle served as Manufacturing Process Engineer for the Naval Nuclear Laboratory (Fluor Marine Propulsion), located in West Mifflin, PA. In this role, he held a Top Secret Security clearance.

He executed multiple, concurrent engineering design and process improvement projects across five manufacturing sites and two shipyards to ensure on-time production and delivery of over $100M annually of reactor core components for naval nuclear propulsion systems while managing QA/QC, cost, scheduling, and client requirements per contractual agreements. Mr. Mengle performed intensive product research and collaborate with multiple stakeholder organizations to resolve product defects. He contributed to planning, designing, modeling, analyzing, documenting, and testing of nuclear, mechanical, and structural components, systems, and equipment. Additionally, he facilitated multiple meetings and briefings per week as primary liaison between manufacturing sites and vendors and customers. Some of Mr. Mengle's key accomplishments in this role include:

• Authored 6 multi-contract, system-level technical requirements and million-dollar cost estimates, including a $4M contract procurement recommendation for new reactor hardware to bring a legacy design back into production.
• Facilitated 2 bi-annual program review meetings involving 80-100 personnel.
• Eliminated redundancies and reduced operational spans by 10% through analysis of vendor procedures.
• Spearheaded drawing and requirement changes that reduced component level manufacturing time by 5%.
• Mentored and trained 5 junior engineers on manufacturing techniques and writing product/technical requirements.
• Provided technical oversight of manufacturing/assembly, including equipment, tooling, and procedures, for $10M contract option.
• Received Achievement Award for resolution of an emergent supplier issue within 30 days of problem identification to support on-time delivery of reactor components for a refueling overhaul.
---
Jeff Owens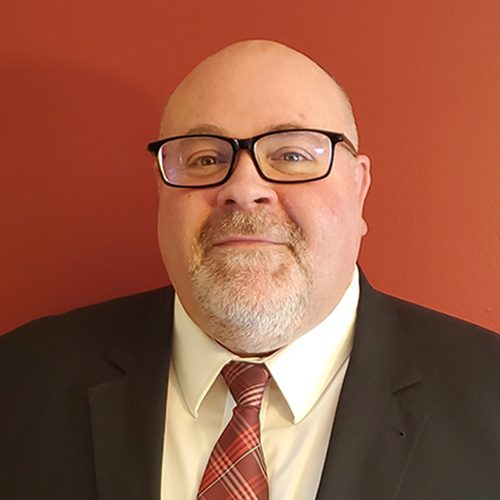 Jeff Owens
Chief Linguist

Mr. Owens possesses more than 20 years of experience in foreign language course development and instruction. He has superior foreign language proficiency and provides hands-on instruction for AAC's public sector clients.
As a linguistics expert, Mr. Owens manages course development for AAC's foreign language sustainment program at the Defense Language Institute's Foreign Language Center (DLIFLC). He also manages AAC's Translation Team, providing diverse translations in more than 140 languages.
Mr. Owens is AAC's Program Manager for the Defense Language Institute's Foreign Language Center (DLIFLC) Foreign Area Officer (FAO) and Global Language Online Support System (GLOSS) Programs. He leads AAC's Training Center, designing training courses on linguistic and intercultural competencies.
Mr. Owens holds an MA in Multicultural Education and Educational Theory from Le Moyne College, Syracuse, NY. Additionally, he holds an MS in Computer Science from the State University of New York (SUNY) Polytechnic Institute. He holds a BA in Romance languages from Niagara University.
---
Carl DeFranco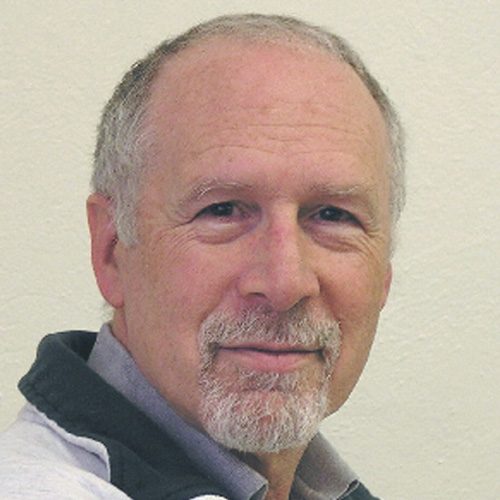 Carl DeFranco
Systems Engineering and Acquisition, Civil and Electrical Engineering

Mr. DeFranco is currently supporting a range of studies for the DoD and DoE in the areas of systems engineering and logistics. He also develops advanced training courses for acquisition and logistics as well as systems engineering. He is an expert database developer for RAMC analyses. In this capacity he developed the RAMC analysis dashboard for the Army's FLIR system under the Persistent Surveillance Systems – Ground (PSS-G) program. Mr. DeFranco was also involved in the preparation of the Logistics Demo and testing of troubleshooting procedures for SRCTec's Lightweight Counter Mortar Radar (LCMR) V3 program.
Mr. DeFranco was employed with the U.S. Navy's Civil Engineering Corps as a company commander, U.S. MCB 6 working various assignments including deployment as OIC, MCB 6 Detachment to Guantanamo Bay, Cuba. His projects included road construction, building construction and improvements, and other small projects. Later, his work was with ROICC at Griffiss AFB, managing MILCON for U.S. Navy and U.S. Air Force projects, including Griffiss AFB Chapel, Hospital, Water Storage system, and Missile Assembly Shop. Mr. DeFranco provided construction management services for U.S. Navy and Marine Reserve facilities throughout Central and Western NY State. Shortly after, he was employed as a civilian engineer working with Prosser & Sons Construction Company working as a field engineer and construction superintendent for several medium and large scale construction projects, including multi-unit housing, health-related facilities, and volunteer fire station. He planned and managed schedule, materials and personnel, and provided engineering services for pre-stressed concrete systems manufacturing and installation.
---
Wayne Johnson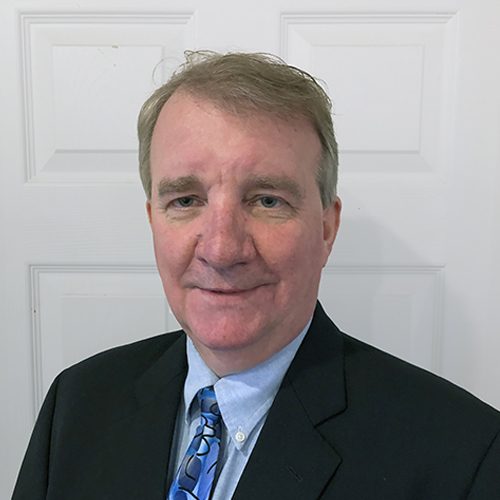 Wayne Johnson
Senior Instructional System Design Subject Matter Expert

Mr. Johnson possesses more than 30 years of experience in higher education leadership, intercultural communication, and Instructional Systems Design (ISD). He has worked and researched worldwide and has taught in several international settings, including the UK, Poland, and Japan.
As a recognized expert in Cross-Cultural Understanding, Mr. Johnson's skillset includes multi-regional expertise, supported by political, cultural, sociological, economic, and geographic awareness. He directly supports the Defense Language Institute's Foreign Area Officers (FAO) language development program engaged in regionally focused political-military operations to advise senior leaders and support deployed commanders throughout military operations.
Mr. Johnson is widely published, including five textbooks on teaching culture and language, and more than 30 publications in international academic journals. He is a sought-after presenter at many international conferences. He specializes in multiple Eastern and Romance languages.
Mr. Johnson holds an MA in Teaching and Education from the School for International Training, Brattleboro, Vermont. He also holds a BS in Sociology and Health Science from the State University of New York, Brockport, New York. In addition, Mr. Johnson was a tenured Professor at Ryukoku University, Faculty of Intercultural Communication in Kyoto, Japan.
---
Ross Nichols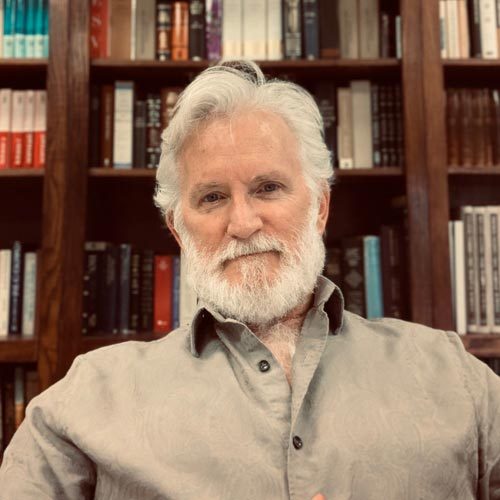 Ross Nichols
Senior Leadership Consultant

Mr. Nichols serves AAC as a senior consultant for a variety of projects. He brings more than 30 years of proven leadership and management experience in a variety of military and civilian roles.
In the military, Mr. Nichols served as a non-commissioned officer in the U.S. Army Air Defense Artillery. He is a graduate of the PLDC and BNCOC leadership schools, Army Air Assault School, Master Fitness School, Rappel Master Course, and the Military Operations on Urban Terrain Course. He earned several medals and distinctions, including the AUSA Leadership Award, U.S. Army NCO Association Leadership Initiative Award, and is a member of the prestigious Sergeant Audie Murphy Club.

Mr. Nichols worked more than 25 years in industry in various leadership roles within maintenance and operations organizations where he was a certified reliability engineer. He worked to improve asset reliability through asset strategy implementations and predictive and preventative maintenance measures. Mr. Nichols served as the operational excellence leader, where he led manufacturing excellence initiatives. His results earned him a reputation as an inspirational leader known and trusted for achieving excellent results, building cohesive teams, and affecting positive organizational change.

Building upon his leadership experience in military, civilian, maintenance, and operations, Mr. Nichols now serves as a Vice President for an educational non-profit organization where he teaches the language, literature, and lands of the Bible. He is an internationally known speaker on topics related to the Bible, and his popular talks are streamed on social media to a growing global audience. He frequently travels to Israel and leads several Holy Land Tours each year. Mr. Nichols is also a show host for Israel News Talk Radio. He is knowledgeable of the modern-day realities involved in past and present pursuits for peace in the Middle East. Mr. Nichols recently attended a course in Israel on Counterterrorism and Cyber Security and is actively engaged in countering antisemitism in every form.
---
Ron Sutphin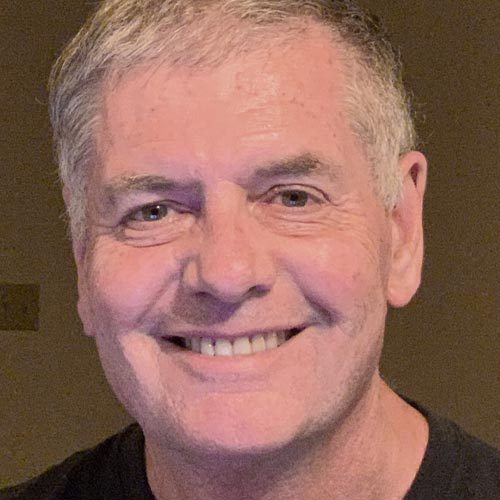 Ron Sutphin
Small Arms SME and NRA Certified Teacher and tactics Expert

Mr. Sutphin supports the business development efforts of Advanced Automation Corporation (AAC) and performs research in to a wide variety of technical subject matter in support of proposal creation. He is an experienced technical writer and aptly expresses his knowledge of many years working as a military officer in the acquisition fields of systems engineering and program management.
Mr. Sutphin has 25 years of active military experience in strategic and tactical operations, command and control, nuclear warfare operations, and Joint Staff duties. He has been an instructor for multiple disciplines and continues to teach actively for the State of New York conservation program. In addition, Mr. Sutphin is state and federally licensed for the manufacture of firearms and National Firearms Act (NFA)-type weapons, and explosives. He has supported the Transportation Security Agency (TSA), Department of defense (DoD), and other state and national public safety organizations in preparedness training. He has been a supervisor for both military and civilian personnel for more than 30 years. He has experience in Federal Acquisition and is qualified Level II in Program Management and Systems Engineering. Mr. Sutphin has worked in the commercial industry performing program management and technical support for government organizations, as well as organic contract development support to various companies.

Mr. Sutphin has an extensive background in all aspects of firearms; firearms support technology, and explosives. Mr. Sutphin is an adjunct law enforcement training officer with the local sheriff's office. Mr. Sutphin is certified by the U.S. Department of Homeland Security (DHS) as a first responder instructor in counter-terrorism/counter-improvised explosive device (IED) and radiation HAZMAT awareness, and is certified as an emergency management, firearms and explosives training facilitator by local and federal public safety agencies.
---
Mark Antonucci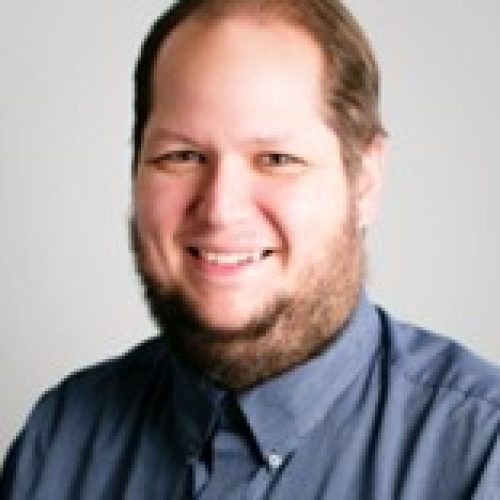 Mark Antonucci
Project Manager and Lead Instructional Systems Designer

Mr. Antonucci is a Project Manager and Lead Instructional Systems Designer for AAC, responsible for contributing to the creation and implementation of learning and practicing experiences for the Defense Language Institute Learning Center (DLIFLC) Foreign Area Officers (FAO) Language Program. In this role, Mr. Antonucci creates engaging learning activities and compelling course content that enhances retention and transfer, as well as enhances the learning process. He works with subject matter experts (SME) and identifies target audience's training needs, and works with the SMEs and the client to review and revise training materials. Mr. Antonucci helps visualize instructional graphics, the user interface and the finished product, and he conducts instructional research and analysis on learners and contexts. He develops the criteria used to judge learner's performance and develops assessment instruments. He also creates supporting material/media (audio, video, simulations, role plays, games, etc.). Mr. Antonucci applies tested instructional design theories, practice and methods to include the ADDIE model. He designs and develops new learner activities and exercises including technical training methods into approved training concepts. Additionally, he reviews overall content and implements revisions to ensure all courseware fits together in a clear and consistent manner.
Mr. Antonucci earned his Bachelor of Science in psychology from Virginia Tech located in Blacksburg, VA in 2002. He has additional certifications and trainings in the following areas:

• After Effects, Corporate Video Production, Interview Lighting, DSLR Storytelling from Maine Media Workshops, Rockport, ME (2015, 2016, 2017| • Leadership, Supervisor and Project Management Training from Pryor Training Seminars, Virginia Beach, VA (2015, 2016) • Development Dimensions International Certified Facilitator (2015) • Association of Talent Development (ATD) Training Certificate (2014) • Adobe Captivate, Responsive Course Design, SME to Facilitation from the Adobe Learning Summit and DevLearn, Las Vegas, NV (2014)
---
Sean Dooley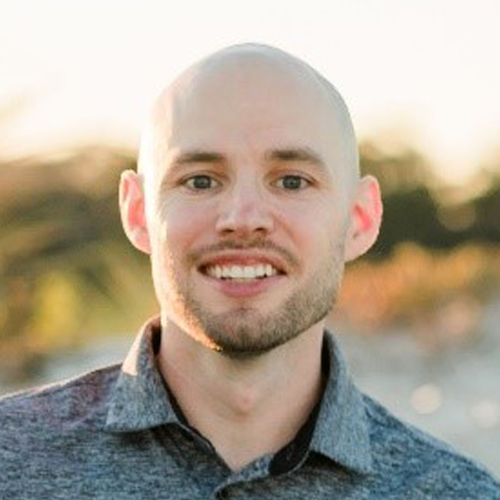 Sean Dooley
Senior Software Engineer

Mr. Dooley is a Senior Software Engineer primarily focused on Defense Language Institute Foreign Language Center (DLIFLC) Advanced Language Enhancement Course (ALEC) programs. Mr. Dooley is the main contributor for engineering a full-stack application for managing and reviewing courseware content. Mr. Dooley also contributes heavily to the engineering and architecture of the current courseware's Sharable Content Objects (SCO) framework for DLIFLC ALEC courses. Additionally, Mr. Dooley manages a team of software developers and multimedia artists supporting the DLIFLC ALEC program.
Mr. Dooley is a devoted software engineer who prides himself on the level of detail and experience of his software. Coming from a design background, he demonstrates that strong design principles can enhance the experience of using software, as well as improve its functionality. Mr. Dooley has grown to be an efficient software developer over the course of his career through a variety of professional and educational experiences. He is consistently pushing his knowledge base to expand his growing skillset as a developer. Additionally, he is incredibly detail oriented and ensures that his team is always productive while providing documentation and resources for his coworkers and clients. He will always put in the time and energy to go above and beyond for everyone he works with. Mr. Dooley has more than 12 years of graphic design experience, 10 years of full-stack web development experience, and seven years of experience developing successful IMI computer managed instruction, mobile learning, gaming, and simulations. Mr. Dooley's roles include Lead Software Developer, Software Developer, User Interface and User Experience Developer (UI/UX), Graphic Designer, and Web Master. He also has 7 years of developing successful IMI computer managed instruction, mobile learning, gaming, and simulations. As the lead software developer at Potawatomi Training, Mr. Dooley managed a team of developers to engineer successful SCORM 2004 3rd Edition scoring distributed learning with emphasis on games and simulation. In previous roles, Mr. Dooley developed successful SCORM 2004 3rd Edition and xAPI scoring distributed learning for Advancia Technologies and SNAP Inc. He has also developed multiple full-stack applications for the aforementioned companies to enhance productivity and reduce the time needed for development of software. Mr. Dooley received a Bachelor of Fine Arts degree with an emphasis in graphic design from the University of West Virginia. Mr. Dooley also has a certification for Back-end Web Development from General Assembly in Washington D.C.