section-75d72f0
The enablement of military leaders to create stability throughout war zones requires that ISR shifts from a manpower-intensive, "loose" environment to an integrated human-machine approach.
---
Slider
Toward that goal, AAC develops out-of-the-box and customized ISR solutions that facilitate Intelligence Analysis, Imagery Distribution & Change Detection, Communications, and improved Cultural Intelligence.
We develop solutions ourselves, and in partnership with some of the nation's most elite defense companies. Key offerings include:
iMESHNET – A hybrid Mesh Network offering uninterrupted, high-speed, high-capacity communications
MOHO – A far-reaching digital knowledge discovery/alerting platform that accelerates learning in near-real time
TMANS – A Terrestrial Magnetic Anomaly Navigation System that can't be hacked, turned on/off, spoofed, or easily jammed
TRIDS – An integrated ISR solution for Tactical Rapid Imagery Distribution System
---
Slider
iMESHNET
AAC's iMESHNET is based on a Hybrid Mesh Network, which is a distributed control communications network (voice, data, and imagery) in which each node relays data for the network. If one or more nodes are obscured by terrain while mobile, the other nodes reroute immediately to continue passing data through a new network route, enabling uninterrupted communications covering diverse geography.
iMeshnet technology lets warfighters communicate digitally, no matter how rugged or remote the terrain. It provides military units with secure, high-speed, high-capacity, communications capabilities to support operations and other forward-placed units. Its excellent interoperability characteristics bridge the gaps between older and newer legacy systems as well as contemporary systems. The result is an agile, fully integrated, functionally homogenous, secure network architecture; capable of supporting individual missions and operational scenarios (e.g. permanent installations.)
REQUEST MORE INFORMATION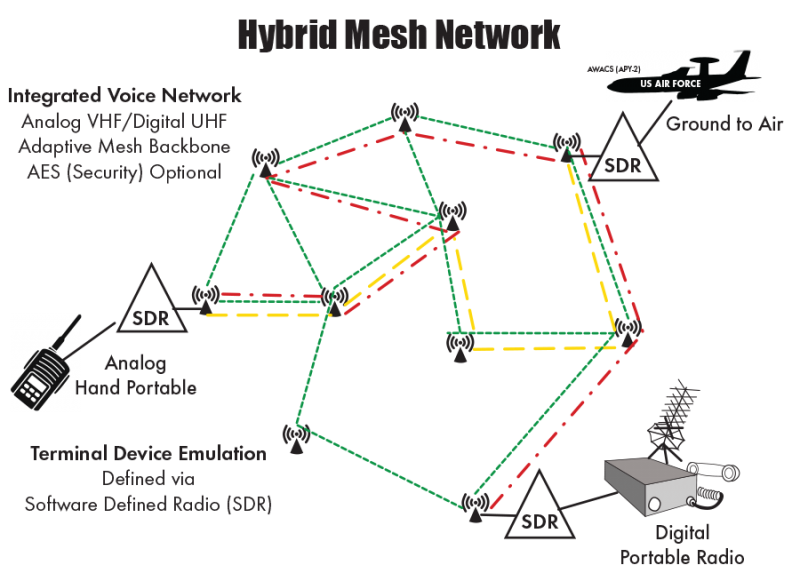 ---
Slider
MOHO Knowledge Discovery/Alert Platform
The digital universe will reach 44 zettabytes of data by 2020, 40x more bytes than there are stars in our universe. And with the world relying more on unvetted e-learning tools (e.g., Google, Wikipedia), dis/misinformation is at an all-time high. Most importantly, data isn't knowledge until it can be reached, found, analyzed, and then monitored for continual updates.
Decision makers and analysts need answers to the most difficult questions … the right answers. AAC's MOHO Knowledge Discovery/Alert Platform enables an exponential leap forward in digital discovery and accelerates learning in near-real time. Proven within the Defense community and Federal law enforcement (counterterrorism), MOHO is ideal to serve as a "Fusion Center" for a multi-agency, collaborative secure work environment.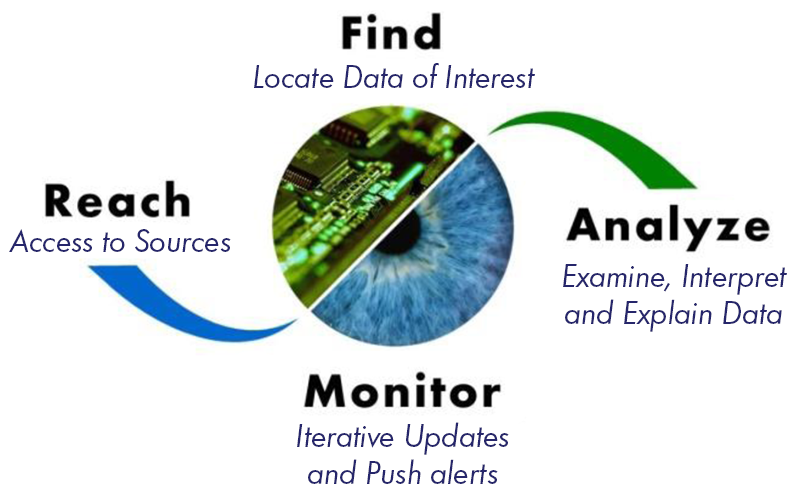 Slider
MOHO is driven by your Iterative Discovery Cycle. It's always thinking, monitoring, and looking for answers and relationships between data. It's much more than a search tool — it's a continuous, far-reaching knowledge discovery platform, using Bayesian-based logic, that can run zillions of automated queries concurrently.
MOHO processes your data, no matter what or where it is, and then analyzes it in different ways. MOHO lets you Reach, Find, Analyze, and Monitor what is most important to you.
Key Functionality & Benefits include:
Fully Secure with cross-organization/cross-domain multi-level security
Convenience & Ease of Use with extensive natural language capabilities, batch query capabilities, plug-and-play Integration, all-source data fusion, and single continuous views of disparate/distributed data in real-time.
Timely & Perpetual Accuracy with real-time monitoring and reporting, search filtering, ad hoc analysis engine, and virtual consolidation of data
High Capacity with high query volumes, massive distributed repositories, and a fully distributed and decentralized architecture across enterprises in parallel
Highly Scalable due to its modular architecture
Highly Compatible with simultaneous cross-platform capability (e.g. UNIX, WINDOWS, Linux)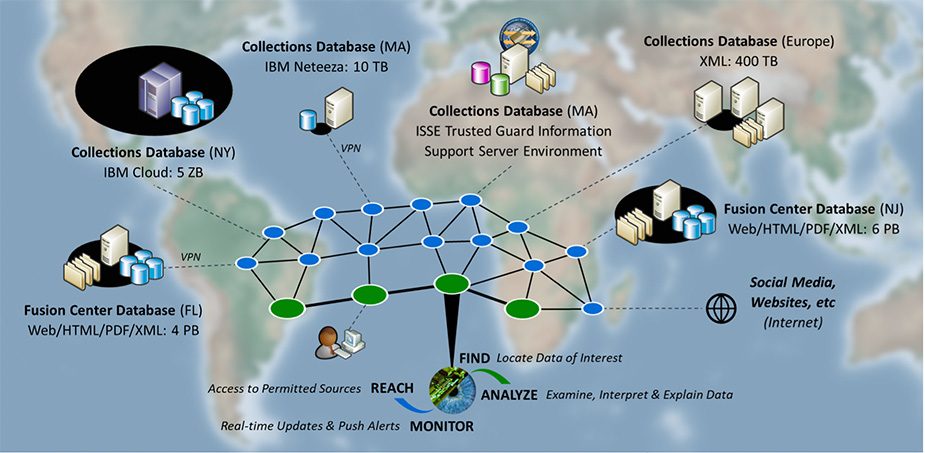 MOHO enables a single, permissions-based, continuous view across ALL disparate information silos.
REQUEST MORE INFORMATION
---
Slider
Terrestrial Magnetic Anomaly Navigation System (TMANS)
UNINTERRUPTED NAVIGATION ANYWHERE
GPS-based positioning, navigation, and timing (PNT) have transformed command and control within the electronic battlespace from a reactive to a real-time mode of continuous situational awareness. But military leaders know its gaps and shortcomings all too well:
• GPS signals can be weak and easily jammed
• Terrain following systems don't operate over oceans
• Computer vision solutions and star-trackers are impacted by weather and daylight conditions
TMANS is different. TMANS improves PNT reliability in airborne environments because it uses the Earth's continually available magnetic anomaly field to navigate. Military leaders appreciate this benefit because it can't be hacked, turned on/off, spoofed, or easily jammed.
REQUEST MORE INFORMATION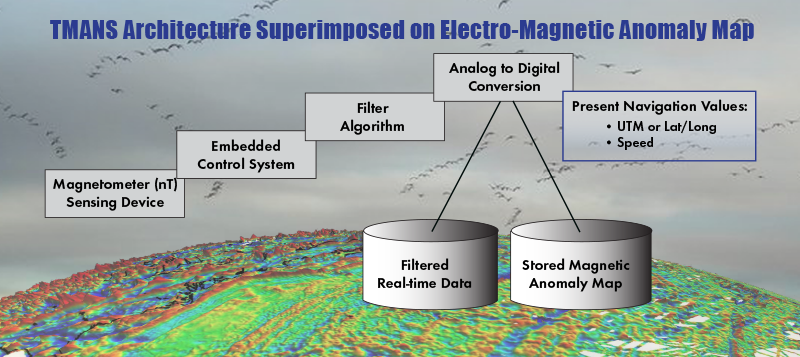 TMANS can't be hacked, turned on/off, spoofed, or easily jammed.
---
Slider
Tactical Rapid Imagery Distribution System (TRIDS)
INTEGRATED ISR
TRIDS embodies a set of low-cost, highly agile, COTS-based ISR capabilities, specially designed for Special Operations/Low Intensity Conflict (SO/LIC)-type operations. It also offers promise for use within law enforcement at all levels.
TRIDS' Common Operational ISR architecture promotes integration of myriad ISR elements (e.g., data, algorithms, databases, sensors, systems and equipment) selectable based on mission and environmental relevance. Moreover, its autonomous capability prevents it from interfering with ongoing operations.
TRIDS has a small footprint and is easily deployable to support multiple operations indefinitely.
REQUEST MORE INFORMATION