Slider
AAC provides comprehensive acquisition logistics support to help you ensure that your supportability planning, analyses, and trade-offs yield an optimal support strategy; one that is compatible with continuous affordability improvements throughout the product lifecycle.
---
Slider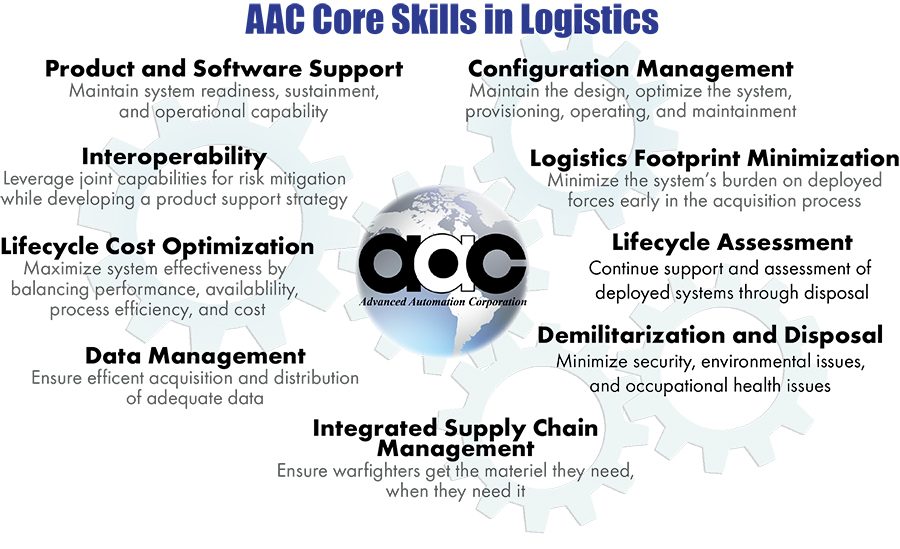 ---
Slider
Concept Exploration & Definition
Our logistics engineers help you evaluate alternatives to meet the mission's capability in terms of performance, readiness, supportability, schedule, and cost. We help you identify and document the supportability drivers that impact design requirements and supportability.
Demonstration & Validation
As concepts transition to validated designs, we help you drive technical risks out of the design and firm up logistics support concepts and goals.
Engineering & Manufacturing Development
As designs are modeled and prototyped, we help you solidify logistics support and maintenance plans to enable economically sound mass production.
Production, Deployment, Operations & Support
As the system is fielded, we provide continuing support and assessment of deployed systems, through disposal, with an emphasis on performance, readiness, ownership cost, and support issues.